Welcome to powerplantmatching's documentation!
A toolset for cleaning, standardizing and combining multiple power plant databases.
This package provides ready-to-use power plant data for the European power system. Starting from openly available power plant datasets, the package cleans, standardizes and merges the input data to create a new combining dataset, which includes all the important information. The package allows to easily update the combined data as soon as new input datasets are released.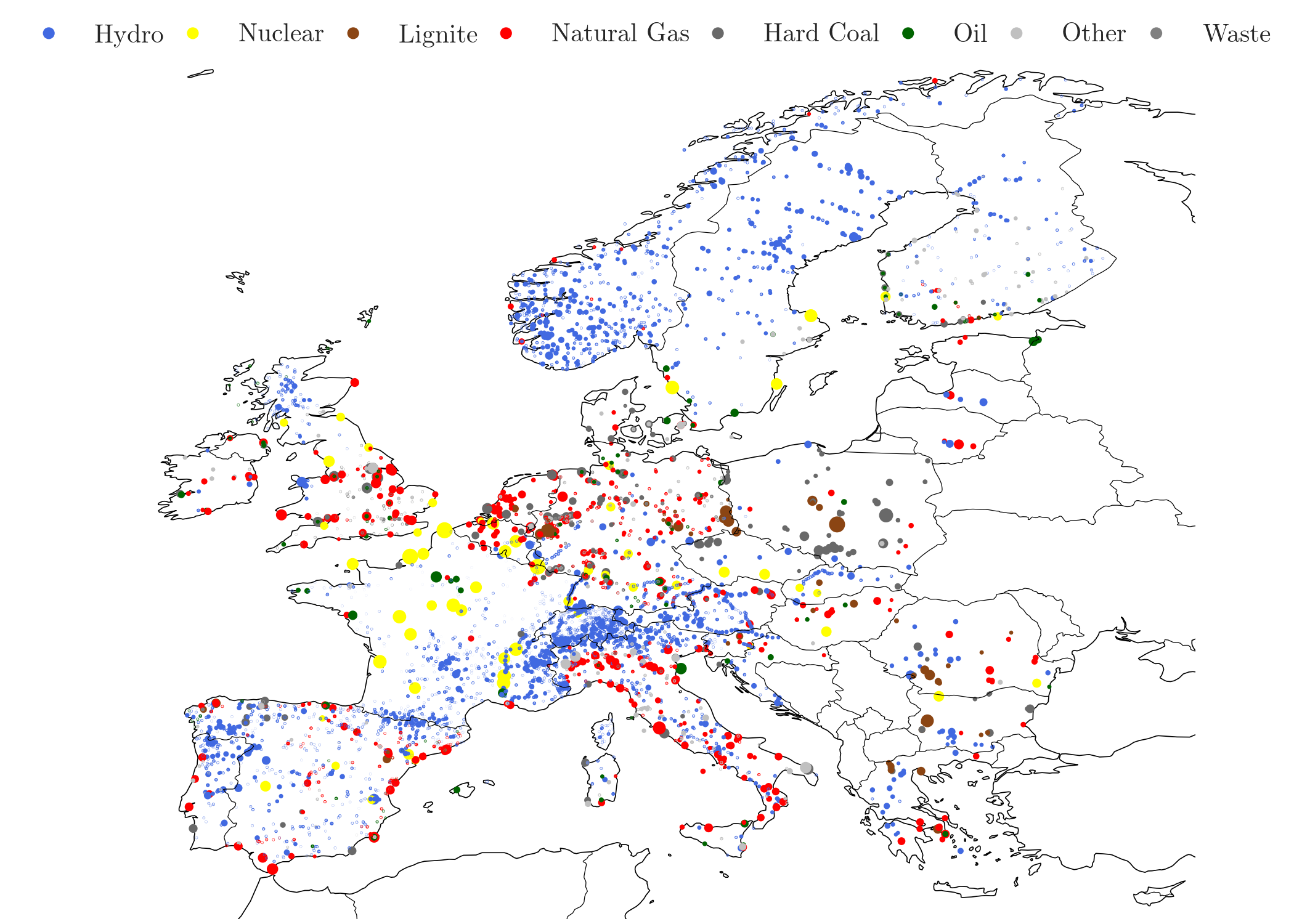 powerplantmatching was initially developed by the Renewable Energy Group at FIAS to build power plant data inputs to PyPSA-based models for carrying out simulations for the CoNDyNet project, financed by the German Federal Ministry for Education and Research (BMBF) as part of the Stromnetze Research Initiative.
Main Features
clean and standardize power plant data sets

aggregate power plants units which belong to the same plant

compare and combine different data sets

create lookups and give statistical insight to power plant goodness

provide cleaned data from different sources

choose between gros/net capacity

provide an already merged data set of six different data-sources

scale the power plant capacities in order to match country specific statistics about total power plant capacities

visualize the data